Gold MULTIMEDIA Research pROJECT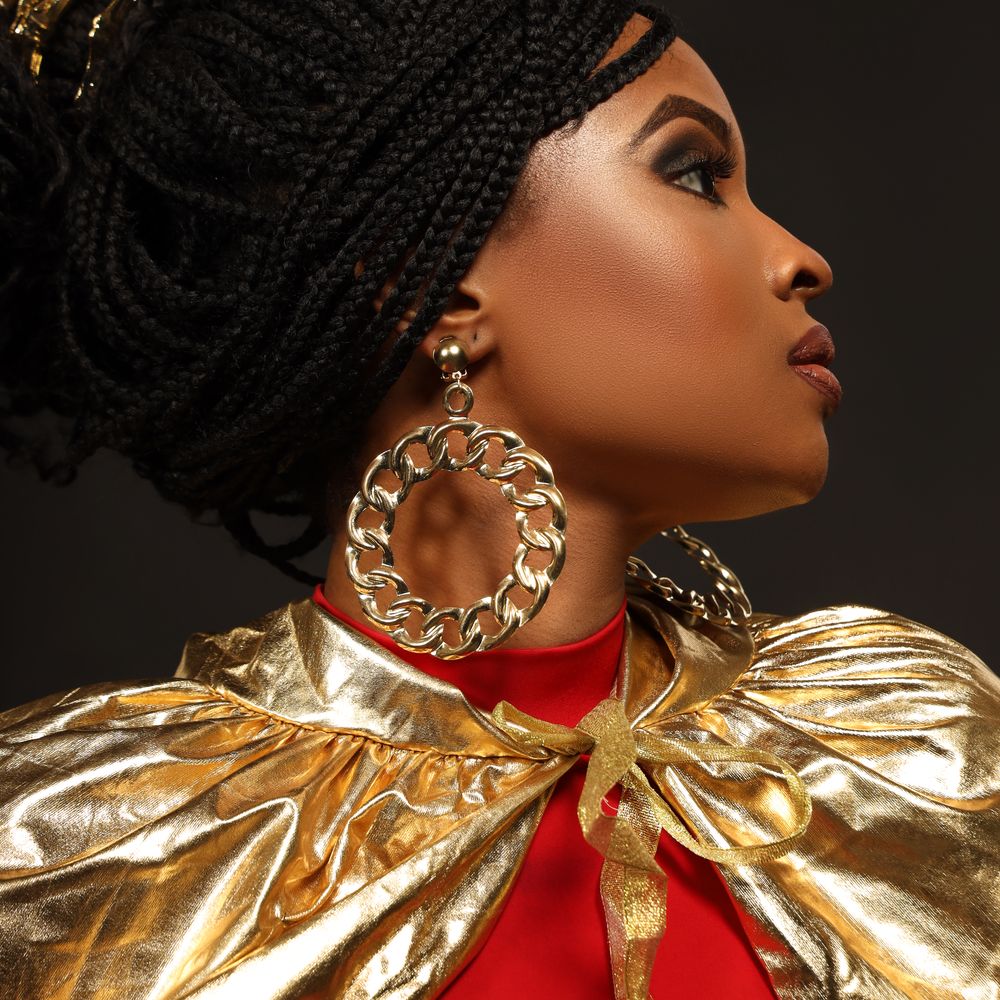 Gold Project Statement
Jade Charon
Gold is an ongoing multimedia research project aimed at empowering Black people by connecting them to the metaphysical and supernatural powers of Gold through the mediums of dance, film, sound, and writing. This project centers on the healing, transformation, and awakening of people. We connect through Gold; we trace back to God.
THE BACKSTORY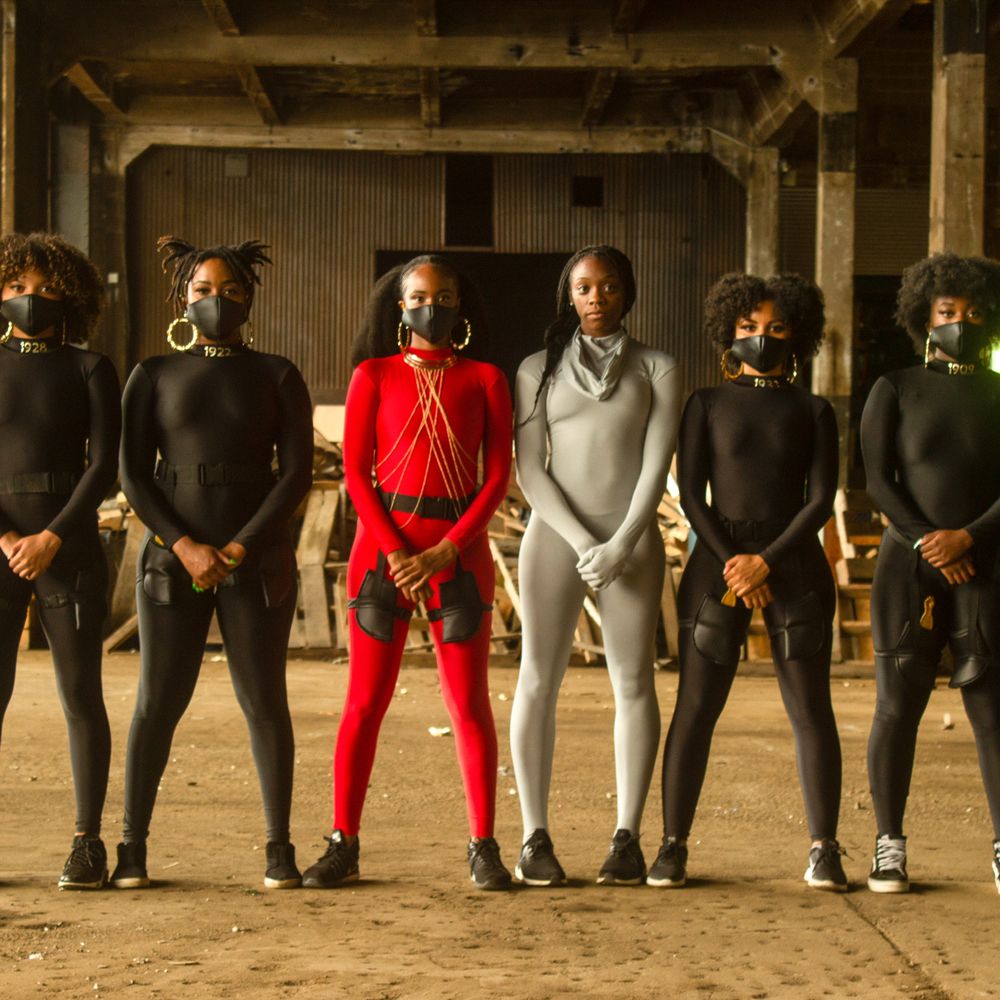 The BackStory
Global Pandemic 2020
After the death of Breonna Taylor in 2020, and while being stuck in quarantine in my mother's
home, I began searching for ways that I could use my imagination as a tool of liberation against
oppression and white supremacy. Being a Black woman, artist, and educator, constantly means
looking for innovative ways to create, make, and teach things that are culturally relevant and
empowering to myself and my students. When the reality became too much to handle, I
researched for escapism and yearned to create narratives I had the power to control in life and
in death. Born out this frustration, in 2020, I produced the superhero dance film, Gold which
explored the magical abilities of ancestry through gold hoops. The film has been shown
nationally and internationally in film festivals and colleges.
1. Gold Dance Film
2020 
Inspired by the legacy of Breonna Taylor and comic book series like Black Panther, Gold is a Black Woman Superhero dance film that explores Black American culture, ancestry, and fantasy through dance.
Director & Choreographer : Jade Charon 
Director of Photography : Eric McCambridge 
Editor: Eric McCambridge & Jade Charon 
Dancers/Actors: Chase Bell, Jamisha Gladney, Dameah Haynes, Kimberly "Kimi Evelyn" McKissic, Jayme Montgomery, Shalome "Unique" Harden, Jayme "Jaye Woo" Woolridge 
Score: Nate Schwartz ,"Modal Morning " & Perpetu  
Additional Score: Eric McCambridge using the archetype SFX pack from lens distortion. 
Research Consultant - Ronald McNealy II 
Gaffer/ Ac- Spence Oretega 
Camera Operator-  Kyle Kadow 
Key Grip- Hannah Rydberg 
 B Cam OP/Grip-  Steven Cleveland  
First AC/  Jib Dp- Caz Voorhees 
 Grip - Julia Blair 
Grip-  Rosella Joseph 
 Colorists: Sam Rogers & Eric McCambridge 
Wardrobe: Kimberly "Kimistry " Green 
 Makeup Artist: Kayla Thaney 
Apartment Set Design:  Katlyn Diskin 
Car Driver Actress: Marcelia Nicholson  
Production Assistants: Laria Brent, Kayla Renee & Jazmine Holiifield of C and B Creative Company  
Made by the support of The Creative Corridor & Ray Nitti of Sharp Creatives.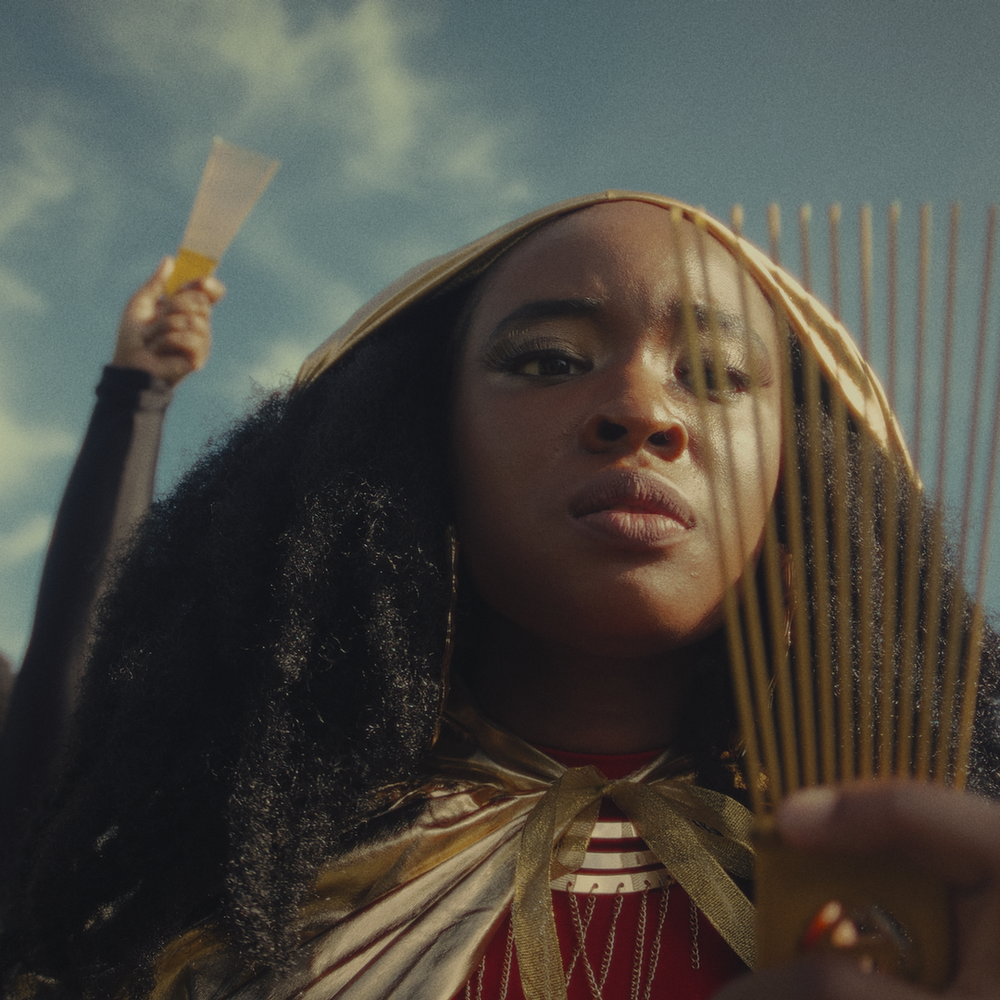 The Why
Free Write 2020
Why did I make Gold Dance Film?
For the last three years a lot of my work has been rooted in me processing my identity, my voice, and my dance as a Black Woman in America. This pathway has almost always left me, with little to no room, to explore the depths of my imagination without considering the reality of the racism and oppression occurring in America . After the publicized death of Breonna Taylor and a host of other things that seemed to target Black women, I wanted to create a narrative where we could be victorious. I wanted to create a fantasy land and I wanted the weapons, the dance, the messagings to be accessible to Black girls. I need a Black woman superhero to mirror who I am in every day life.
Why now?
My imagination and creativity are the very things that are saving me right now. Between the global pandemic, racism, and loss of work, I need to see empowering content that not only speaks our imaginations but inspires us to move and to dance-- content that inspires us to move towards action. I want to tell stories that are imaginative, playful, but exposing the problems we need to fix as a society
GOLD DANCE FILM LESSON PLANS
Gold DANCE FILM PAST WORKSHOPS
Purchase Gold Children's Book Online
Purchase Gold Children's Book At Local Stores
Gold Children's Book Reading
3. Gold: This Pair Was Made Just For You Photo series
GOLD SPHERE FILM SCREENING AND INSTALLATION AT MEDGAR EVERS COLLEGE