"

Dance Is Ministry."
— Jade Charon
Biography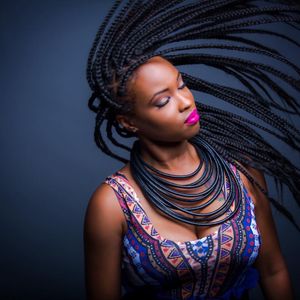 Jade Charon
Choreographer. Dancer. Teaching Artist. Community Activist. Business Owner. Director.
At the age of three, Jade's mother introduced her to the area of dance, knowing one day Jade would grace the city of Milwaukee, Wisconsin with her dynamic talent. With early childhood successes and a strong desire to pursue a career in the performing arts, Jade continued to study many forms of dance such as Ballet, Jazz, Pointe, Tap, African, Hip-Hop and Modern.

As Jade began to grow as a dancer her ambition and dedication led her into some of Milwaukee's most recognized dance companies such as, City Ballet Theatre, Milwaukee Ballet and Art in Motion, just to name a few. While attending Milwaukee High School of the Arts, it wasn't long before the Honor Roll student realized she had dual talents- in dance and theatre. 
Jade's school years and summers to come were devoted to performing, taking various dance and theatre intensives and teaching. In 2005, Jade began dancing with Signature Dance Company which landed her the opportunity to perform, travel, and teach over 75 students at Signature Dance Company. 

In 2007, Jade was accepted into Columbia College Chicago's dance program. Columbia's Modern dance focus opened Jade up to a new world of technique in which she thrived in quickly. During her years at Columbia she continued to teach on weekends in Milwaukee, train with Deeply Rooted Dance Theater of Chicago and take on a second major in Theatre, still holding her spot on the honor roll. One of Jades earned accomplishments in 2010 was obtaining an internship with Debbie Allen Dance Camp in Los Angeles, California, giving her the opportunity to work alongside Debbie Allen's staff; preparing for one of her goals of opening her own performing arts schools. 
After graduating in May 2011 with a double major in Dance and Theatre, one of Jade's biggest dreams came true; landing auditions with singer, Beyoncé for the airing of Oprah's final show and with rapper Kanye West for his Summerfest concert in Milwaukee, WI and Essence Music Festival in New Orleans, LA. Humbled and motivated, Jade was one of eleven women chosen from the Milwaukee audition to perform with Kanye West for both shows and held a solo spot at Essence Music Festival.

Jade is very involved in the dance community in Milwaukee. In April of 2013 she completed a guest artist program with Danceworks Performance Company. She also teaches dance through- out the community for schools such as Milwaukee College Preparatory. 
Jade has a passion for youth and community, and because of her passion she became the pioneer dance teaching artist at the Boys & Girls Clubs of Greater Milwaukee where she served as the Youth Choreography Dance Artist Mentor. Jade was a part of a national study held by The Wallace Foundation, and her responsibility was to create a high quality dance program for the youth at the  Boys & Girls Clubs of Greater Milwaukee, ages 10-13. Her job also included community partnership development, community presentations, choreography, and quarterly culminating events that showcased technical skill development. 

Jade has accomplished so much and this is only the beginning of where her amazing talents will get her. She is now attending the University of Los Angeles, California to receive her Masters of Fine Arts Degree in World Arts and Cultures/Dance with a concentration in Youth Development through Choreography. Not only does she want to continue to expand her career in dance, creating a brand for herself is one of her ultimate lifetime goals, which to no surprise, is hastily approaching.

Jade Charon's Mission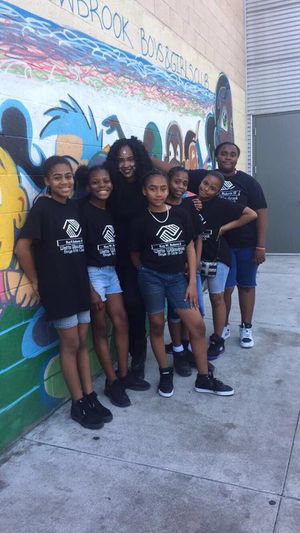 "I can do all things through Christ for it he who strengthens me"
Philippians  4:13

Through my life and art, I want to inspire others to use their gifts and talents to impact their families, communities, and ultimately the world. My mission is use dance as a form ministry to heal, empower, and enlighten viewers by continuously sharing my autobiography and the biographies of those spoken and unspoken through movement and live performance. By combining my Christian doctrine, knowledge of black history, and political awareness, I create choreography that is culturally relevant, while simultaneously  answering questions on cultural curiosity of African Americans historically and present—my work is centered on touching the spirits of the viewers.My mission is to not only create concert dance but to transform my choreographic approach into a written curriculum that can be administered into classrooms, non-specific arts organizations, and higher-education institutions around the world. The curriculum will mirror my artistic approach, in which the pedagogy will include spirituality, black history, the journey of self- discovery, the presence of traditional and africanist dance technique. Not only will this curriculum provides a platform for students to skillfully learn traditional dance vocabulary  but also provides an opportunity for students to manipulate learned dance language to to speak to their reality. My aim is for students to develop their own voice in dance and add a black futuristic stamp on Western dance identity.
Community Arts Advocate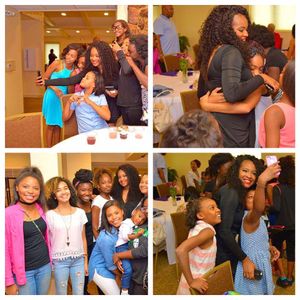 " Art is healing. We need to bring art resources  to our inner-city communities and provide unlimited access to high-quality arts programs to all youth."
-Jade Charon